Exchanging Stories - Changing History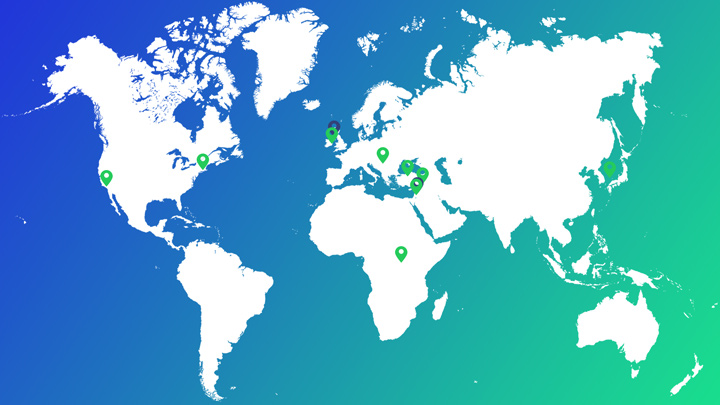 Exchanging Stories – Changing History gives young people from communities that have been polarized by boundaries and borders the opportunity to share their stories, experiences and dreams for a better future. Through digital filmmaking, we encourage the youth to record their stories and engage in a new, shared, creative project.
We invite the next generation to exchange stories in order to change history!
Storybites
What is the difference between needing to be understood and actively trying to understand someone else? Storybites is a new Guestbook initiative that creates a space for people to share transformative moments in which 'the other' becomes a guest. Overcoming violence and facilitating conflict resolution means hosting a radical and surprising shift in perspective.
Express your own story and listen to the story of the other!
Events
Guestbook Project has brought together leaders from the arts, theology, and philosophy for numerous events on themes of peacebuilding, interreligious dialogue, and hospitality. These have included events "Hosting the Stranger" seminar, featuring speakers such as filmmaker Glorianna Davenport, poet Fanny Howe, and philosopher-linguist Noam Chomsky. Video of these performances, conferences, and seminars have been provided through the link below.
Publications
Guestbook Project has contributed to a growing collection of writing on themes of the phenomenology of the stranger and the interreligious imagination. In Hosting the Stranger: Between Religions readers will find ten powerful meditations on the theme of interreligious hospitality by eminent scholars and practitioners from the five different wisdom traditions: Jewish, Christian, Hindu, Buddhist and Islamic. By gathering thinkers from different religious traditions around the same timely topic of what it means to 'host the stranger,' this text enacts the hospitality it investigates, facilitating a hopeful and constructive dialogue between the world's major religions. For information on this text and publications by Guestbook Project, check out the link below.